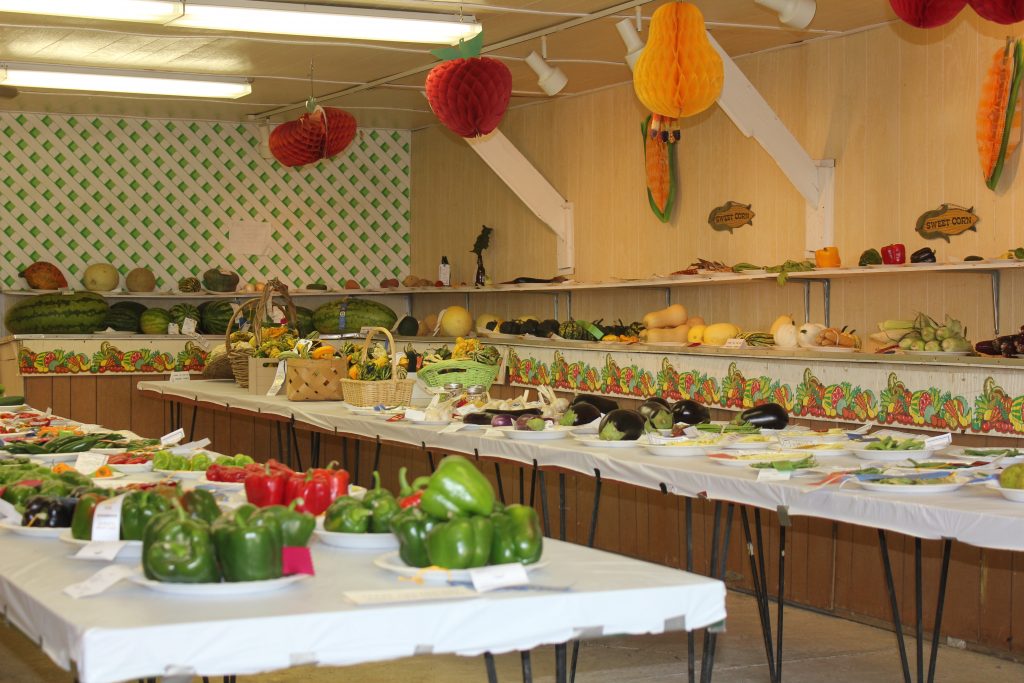 We love having our community show us their talents in growing, making, creating and imagining all sorts of things! There is no cost to show off your talents and you might win a ribbon! We want to see your entry!
Entering an exhibit
Please select the appropriate department for specific entry categories and rules. Entries will be accepted at the fair on Wednesday, September 13, 2023 from 1:00 pm to 8:00 pm, unless otherwise noted. In cases of differences, please consult the fair catalog.
Who can enter an exhibit?
Classes are open to residents of Anne Arundel, Calvert, Charles, Prince George's and St. Mary's Counties unless otherwise noted.
No entry fee will be charged for exhibits.
Note: The Directors of the Fair reserve the right to refuse any entry.
Online entry information
Online Pre-Entry will be available again this year (starting around July 15th) for your convenience. Online livestock entries will be accepted until Tuesday, August 15th at 11:59 pm. All other online entries will be accepted until Sunday, September 10th at 11:59 pm.
Click here to access our online entry system
(You will be directed to an external website)
The Charles County Fair will make every reasonable effort to protect all entries from damage and/or theft while displayed at the Fair. The Charles County Fair, however, does not guarantee against damage or loss and disclaims any responsibility for any damage or loss to entries on display at the Fair. Be sure to read the rules and regulations before you submit your entry form.